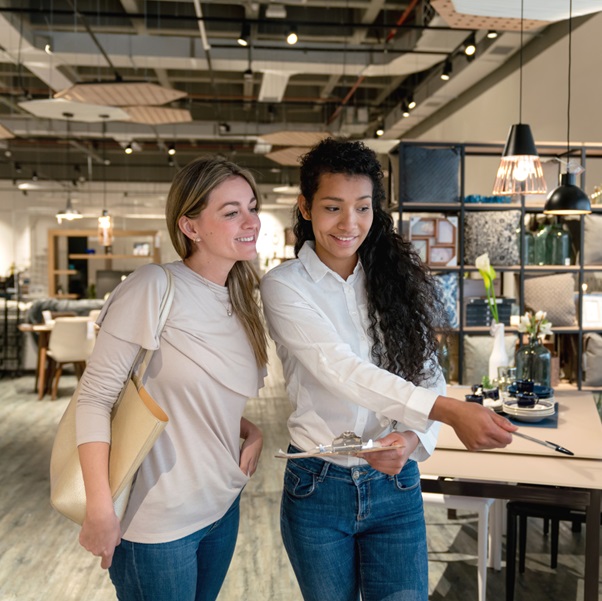 Buying furniture is an essential step when renovating your home. Furniture can set up the tone of your interior design and keep your living space feeling comfortable and looking aesthetic. You have undoubtedly read about looking for a reliable furniture shop in Singapore. But apart from that, you also have to learn about some furniture shopping tips to help you find the best choice for your renovation project.
As a shopper, here are some helpful reminders when browsing a furniture shop to get the desired item for your living space.
6 Furniture Shopping Tips to Find the Perfect Item
Shopping for furniture is an exciting experience. Browsing a store and inspecting different items, like a wooden dining table in Singapore, can be therapeutic for some. As a modern shopper, there are some tricks and tips you can follow to make your shopping experience more productive and enjoyable. To learn more about them, continue reading the article to prepare for furniture shopping.
1. Measure Your Space
The first thing to do is to measure your space before going to a furniture shop. This way, you can find the most appropriate size for your rooms. Perhaps, you can use a tape measure to take a picture so the furniture shop staff can help you find the perfect furniture. As such, you can fit the item in your room without any problem.
2. Set Up Your Budget
It's better to set up your budget when buying from a furniture shop in Singapore. This way, you'll know how much you can use when shopping for furniture items. You can also avoid overspending, which may affect your monthly budget.
You can stick with your financial resources and find the best deal when you have a budget plan. You can even anticipate the sale season to get discounted prices.
3, Take a Picture or Video of a Furniture
When visiting a furniture shop and unsure whether you will buy any time, take a picture or video to inspect and contemplate more about it. As such, you can know if the dining furniture in Singapore is worth the price. On top of this, you can send a picture so your family and friends can also share their opinions.
4. Read More Customer Reviews
Another way to learn about the item is to read customer reviews. The reviews can give you insight into their experience towards the product. You can get a real-life experience different from the advertisement, which can be deceiving or too promising. As such, you would know if the product is worth your money.
5. Bring a Friend or Family Member
You can also bring a friend or family member to a furniture shop. They can advise on whether the item is a good choice for your interior design. For instance, they can tell you if the teak furniture in Singapore is a good choice for your interior design. With their suggestion, you can find the best option.
6. Know About the Delivery Service
Most importantly, you also need to know about the delivery service if they can transport the item to your doorstep. You can also ask about the fee and other necessary information for a more convenient shopping experience.
Make your shopping experience with Soul & Tables in Singapore, where you can find wooden dining tables and teak furniture. Visit their website to browse for more of their furniture collections.